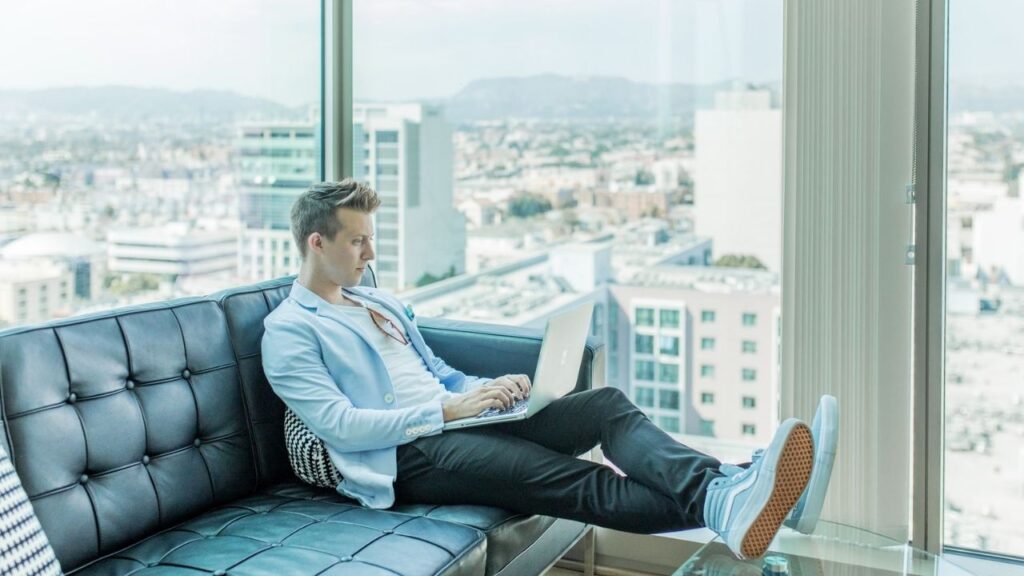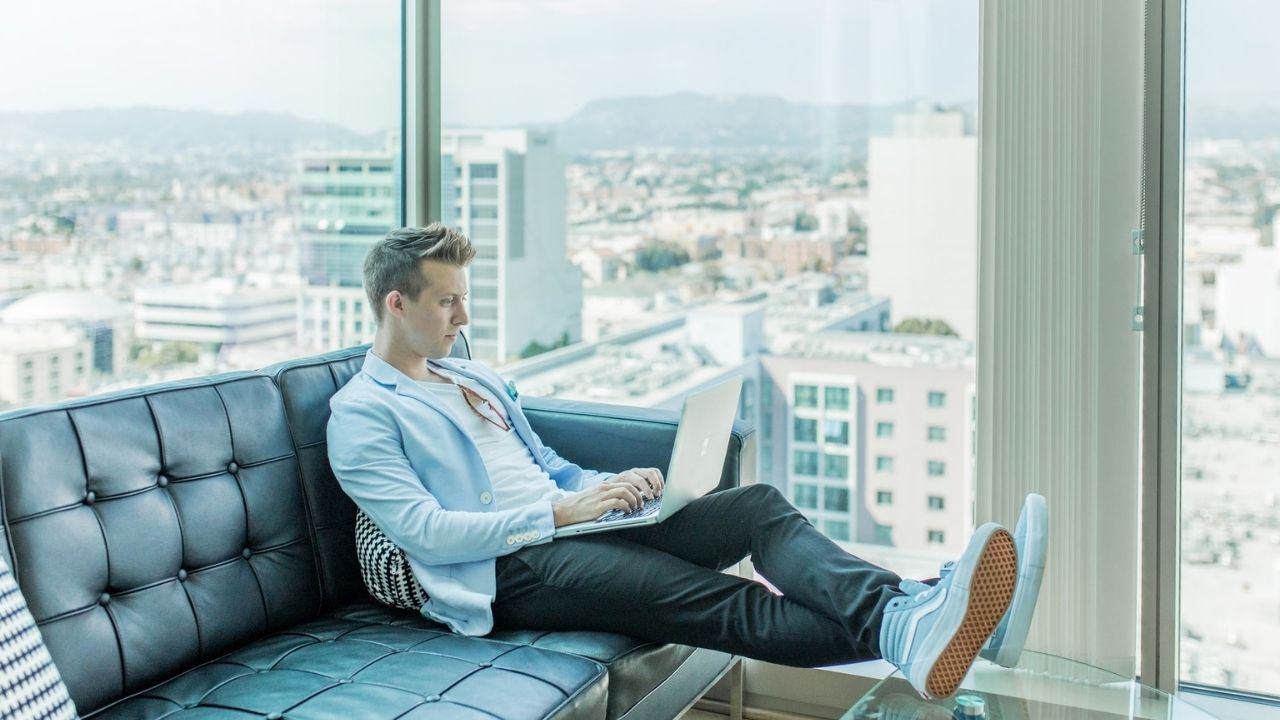 Looking to make some extra cash without tying yourself to another full-time gig? Fortunately, there are plenty of side hustles to make money outside of your 9-to-5.
We've gathered some of the most promising side hustle ideas to help you boost your bank balance pretty quickly.
1. Become an Entrepreneur with Amazon FBA
Selling on Amazon is without a doubt the most common side job globally but this side hustle requires a significant upfront investment. If you're broke, don't even think about it.
Back in the day when I started selling on Amazon, it was easy. You could just slap your label on items bought from Alibaba and you were all set. A friend of mine Cory Stout made a brand worth millions just with Amazon but nowadays you have to be more creative.
If you're interested in this guide on how to sell on Amazon, I'll walk you through how to create your own private label and make money with Amazon FBA.
Quick Tip: You can find the right product to sell on Amazon with Jungle Scout.
2. Real Estate Crowdfunding
Getting started with real estate investing might sound intimidating. However, it's actually easier than you might think to get your foot in the door and start investing.
With a platform like Fundrise, you can start real estate investing with relatively small amounts of money for a proportional equity stake in the property and earn interest income or rental profits.
Fundrise also lets you can start with only $500 ($500 is not a lot of money, certainly not within the context of real estate investing) and diversify your income streams.
Real estate crowdfunding is a passive income stream. Plus, properties are managed by professionals so you don't have to worry about a 2 or 3 am call to fix a leaky roof.
Find out: Is Renting Out Mobile Homes Profitable?
3. Complete Surveys Online
It's probably not going to be an amazing "side hustle" and you won't get rich doing surveys for money but you can earn extra cash in your spare time.
All you have to do is sign up and complete a couple of online surveys to earn up to $50 in under an hour.
The best survey sites to try are:
On the flip side, Swagbucks offer a lot more, such as polls, tasks, videos, web searching, and cashback on your online purchases.
Quick Tip: Sign up for several survey sites to take advantage of signing-up bonuses.
4. Provide food and groceries to people in need
No, I'm not talking about doing charity, as I consider that more as food for the soul, rather than a decent side hustle idea.
However, with services like DoorDash, which brings dishes from popular restaurants right to the customer's homes, there are now plenty of opportunities to start a side hustle by working as a food delivery courier.
You can deliver fast food orders to people through companies like Uber Eats or DoorDash.
Alternatively, with Instacart, you can shop and deliver groceries or just sign up to be just an in-store shopper! No car is required!
At the very least, these jobs pay about $20 an hour, which is rather decent pay for such a simple job.
5. Use Apps for Free Money
A lot of finance-related apps give you bonuses when you sign up, and ongoing perks. Try signing up for these:
Sign up for

Ibotta

 and get up to a $20 bonus when you redeem your first offers
Sign up for Dosh and get $5 free when you link a card
Sign up for Acorns and

get a $10 sign-up bonus

right away
Here you can read Ibotta vs. Rakuten comparison.
6. Start a YouTube Channel
The best thing about YouTube is that even if you eventually get tired of it, your videos will still continue to generate income from ad revenue.
I made some videos a while back and somehow they're still generating about $70 a month without me doing anything — pretty nice passive income, right?
A friend of mine, Luka Medic, created a successful YouTube channel with over 300,000 subscribers. The channel not only earned him a decent income but also led him to start making videos for others, specifically in the DIY and food niches.
You know those quick, catchy Facebook videos that all seem similar? Well, that's because many of them are filmed by the same team—Luka's team. One client led to another, and today, he has a crew of nearly 100 employees producing videos for customers around the globe.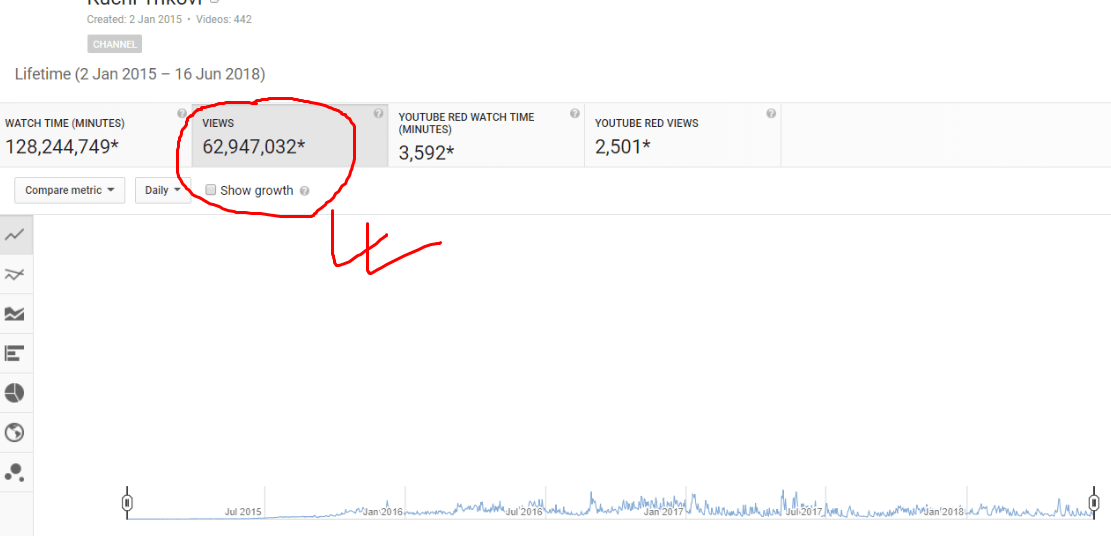 7. Start a Blog as a Side Hustle
Blogging is a fun activity that can improve your quality of life and give you an opportunity to express yourself – and even make extra money online by doing it.
However, blogging isn't a get-rich-quick scheme; you won't make any money right away.  As with all things, a high-earning blog takes time and effort.
While starting a blog with HostGator takes less than half an hour and costs only $2.75/month it isn't an easy way to make money. 
Getting Started: How to Start a Profitable Blog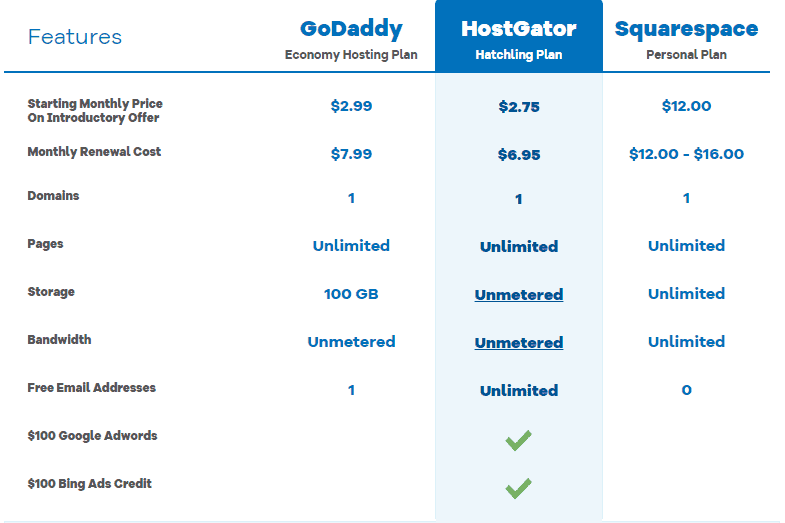 8. Affiliate Marketing
With affiliate marketing, you earn a commission by being a company's affiliate.  This is one of the most common side hustles.
If you want to learn how to start your own affiliate site, my friend Jim has a guide for you.
9. Play Video Games and Get Paid
Mistplay is a free loyalty rewards program for mobile gamers. If you like playing games on your phone and want to start getting paid for your time, this is the app for you.
The process behind Mistplay is simple: just download the free app, choose sponsored games to play, and earn points as you level up your Mistplay and in-game account.
Points can be redeemed for free gift cards, prepaid visa cards, and other prizes. Mistplay won't break the bank, but if you regularly play mobile games there's no reason to miss out on free money for your time.
10. Make Money on Fiverr
You're probably thinking: "At only $5 per task, the profit margin is pretty slim."Well, let me let you in on something — Fiverr isn't just a $5 gig site anymore. 
You can make more money nowadays… A lot more, in fact.
People charge up to $1000 for certain Fiverr gigs, and besides, those $5 tasks are usually super simple and take only minutes to complete.
A friend of mine wrote an ebook on how to make money on eBay and sells it on Fiverr.  
He has a consistent 2-3 daily sales and all he has to do is send an ebook with a few clicks.  
Easy money on the side, and an almost completely passive income stream.
Getting Started: Make Money on Fiverr
11. Lose weight and get paid for it
Losing weight can help you reach your financial goals. HealthyWage app will actually pay you to lose weight.
Check out our in-depth HealthyWage review to see how it works and how much can you earn by losing weight.
12. Airbnb
Do you have any extra rooms in your home you never get a chance to use?
Why waste all that space when you can turn it into the easiest extra money on the side of your life? Yes, you've guessed it, I'm talking about Airbnb.


Get a chance to meet interesting people from across the globe and boost your monthly income at the same time with this little side hustle.
You won't even need to invest heavily in this business. Even if you only book a few nights per month, the money adds up quickly.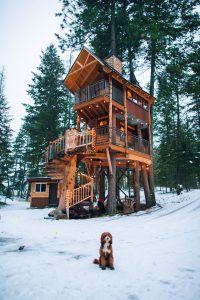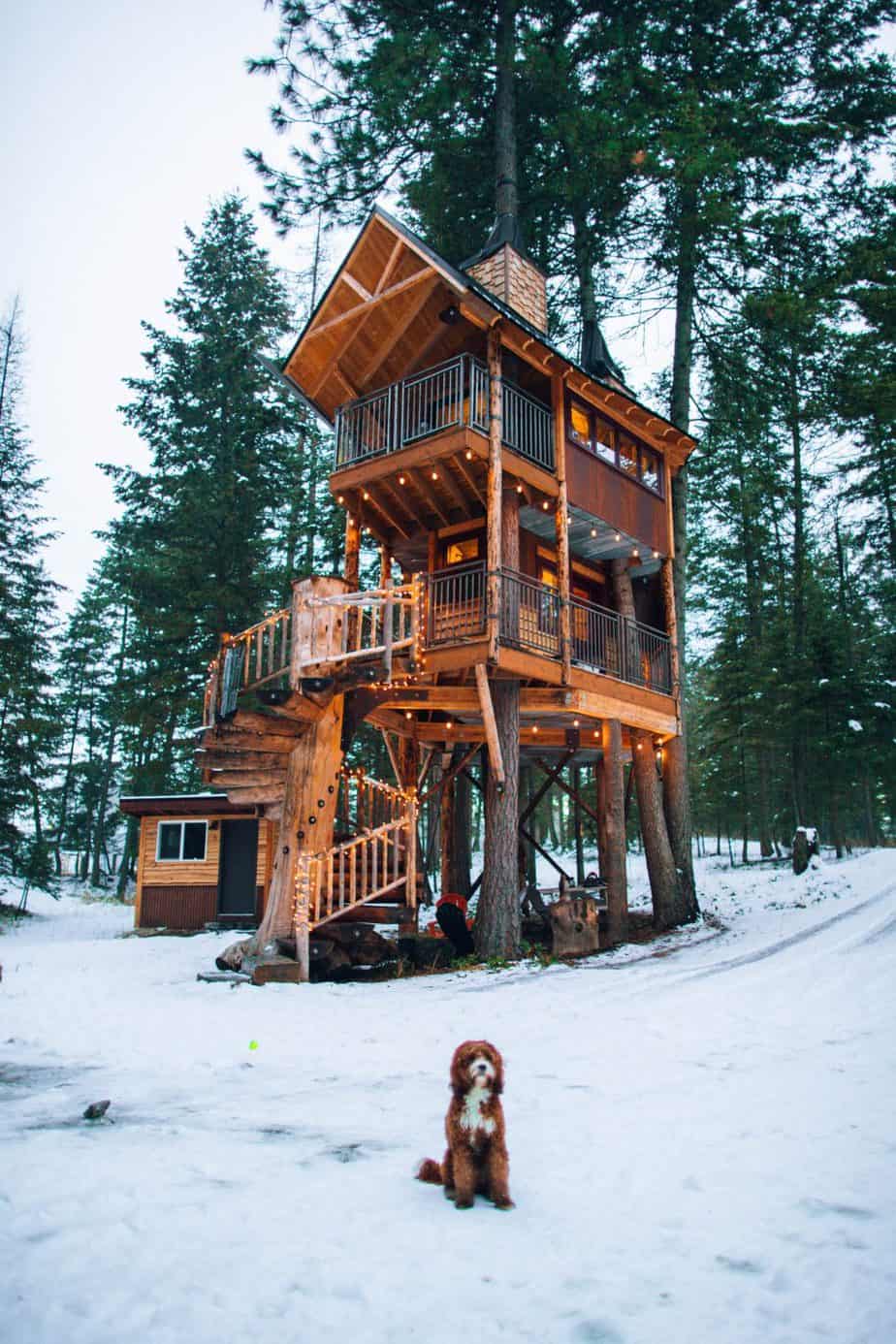 Just try to make your place as cozy as possible and the people, along with their hard-earned cash, will start coming your way, without you having to move a finger. Minimal work optimal income!
13. Donating Blood Plasma for Money
Donating blood plasma is a great way to earn up to $400 per month.
Octapharma Plasma, offers a $50 bonus for the first five donations, resulting in $250 in just 2.5 weeks!
You'll have to meet certain physical requirements, but for just a few hours per week, you can earn a decent side hustle income.
Explore: Highest Paying Plasma Donation Centers
14. Mystery Shopping
Mystery shopping is one of my absolute favorite side hustles for the sole reason that I get a ton of free stuff (read: food!) out of doing it.  
However, it isn't merely eateries that are accessible – an extensive variety of organizations are helping people make this into a full-time moneymaker.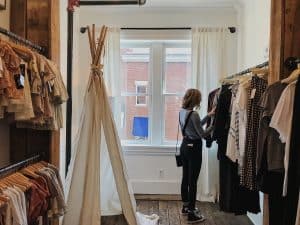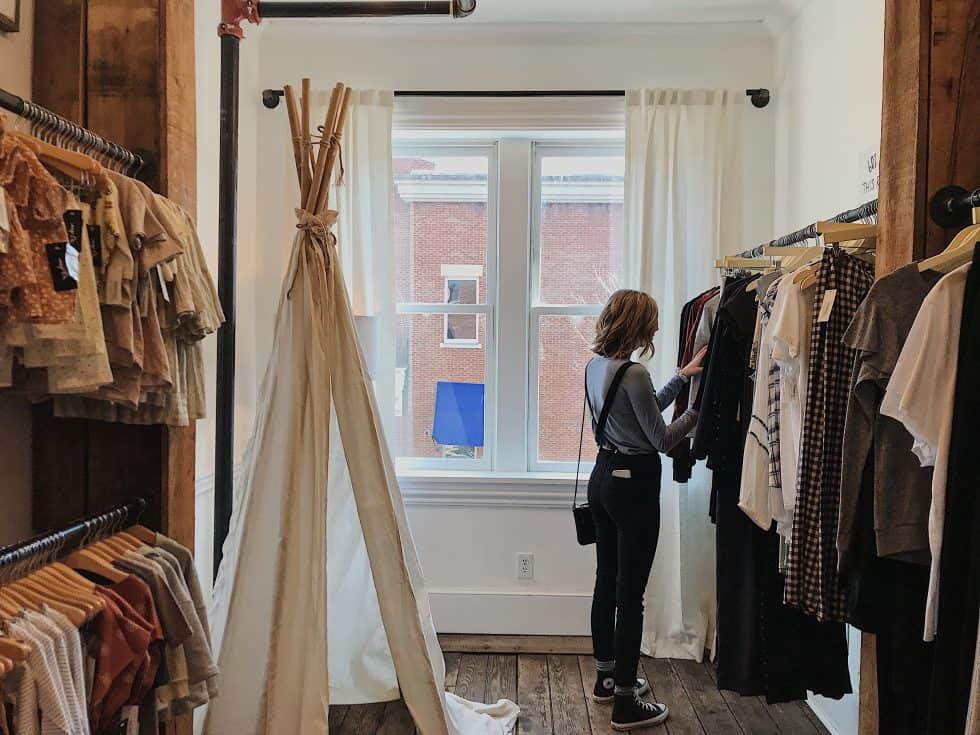 I recommend getting started with A Closer Look, a popular mystery shopping platform.
 15. Pet-Sitting / Dog Walking
This is a side hustle I cherish.  You can make a full-time salary out of this, and work from home, too!  Pet sitting can be done in a few styles:
Pet boarding, involves having the puppy come live in your home for a period of time.

Pet sitting at the owner's home while they are away.
In the instance that you would rather not visit someone else's home or have their puppy inhabit yours, you can still earn extra cash from furry companions by offering to walk the pooch!
Let's be real: who doesn't want to get paid to play with cute dogs?
Check out: How to Find Dog Walking Jobs.
16. Pick up a Freelance Project on Upwork
Upwork is one of the world's biggest freelance platforms.  If you have any specific skills to offer, you should definitely give it a chance.  Upwork jobs range from content writing to app testing – there's something for everyone!  
Getting started: how to get your first job on Upwork from R.J. Weiss over at The Ways to Wealth.
17. House-Sitting
Much like pet-sitting, you remain in the home of the individual who is away.  Sometimes, individuals will hire house-sitters to help prevent theft.  
This can not only earn you some money but help you save some cash on utilities at your own home.
Plus, if you're a student, you can study and complete assignments while looking after someone's home. Not a bad side hustle for college kids!
Related: Ideas to Make Money in College
18. Babysitting
If you like kids, babysitting is a great side hustle. Maybe the best stay-at-home-mom job out there. It's a minimal amount of exertion for a pretty reasonable amount of cash.  
Depending on the age group of the kids you watch, they might be spending a good chunk of your time with them sleeping — get paid to sit in front of the TV!  Or, take advantage of that downtime to work on some of your other hustles.
Register on Sittercity to get started.
19. Web Testing
You can get paid to test websites.  It's a straightforward assignment that involves recording yourself navigating a site and speaking your thoughts.  
A business that seeks testers is just looking for a natural reaction to gauge how user-friendly their site is; you can't go wrong!
Some of the websites that will pay you to test are UserTesting, WhatUsersDo, UserTest, Enroll, and UTest.
These platforms pay through PayPal, and you can easily earn $10 to $15 for each short test you complete.
20.   Virtual Assistant
When I initially heard this term, I didn't understand what it meant and assumed it just meant a virtual PA.  
This is sometimes true, however, it can be a multitude of other things.  
For example, online networking for someone's blog, sending emails, or scheduling appointments. Some people have even made six figures doing this!
It takes time to build up your client base, but this online side hustle has a lot of potential.
21. Landlord
This is a very basic and old-fashioned way to make money.  
Whether you just have an extra room or a full apartment, renting it out could yield you a huge amount of money, depending on the location.  
22. Sell Tee-Shirts
Many business start-ups can be extremely costly and time-consuming before they present you with any return on investment. Luckily, the tee-shirt business is easy and cheap to get into!  If you have a knack for it, you can easily earn extra money.
This side hustle is ideal for anyone who loves design and fashion. If you've ever wanted to start a clothing brand, this could be a great way to start experimenting. 
Getting Started:  How to Start a Tee-Shirt Business
23. Sewing or Knitting
Are you good with a needle and thread (or yarn)?  If so, this can be an extremely lucrative business. You can make and sell garments such as hats, gloves, scarves, and anything else you can imagine. 
Try opening up a store on Etsy or offering local clothing repair services or alterations. People love supporting local organizations, so those needing their clothes modified would love this! 
24. Jewelry-Making
Do you have enthusiasm for beautiful things?  Look into setting up an online store and offering high-quality adornments. If you don't know where to sell here are some places to sell jewelry online and locally.
25. Baking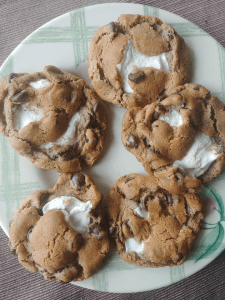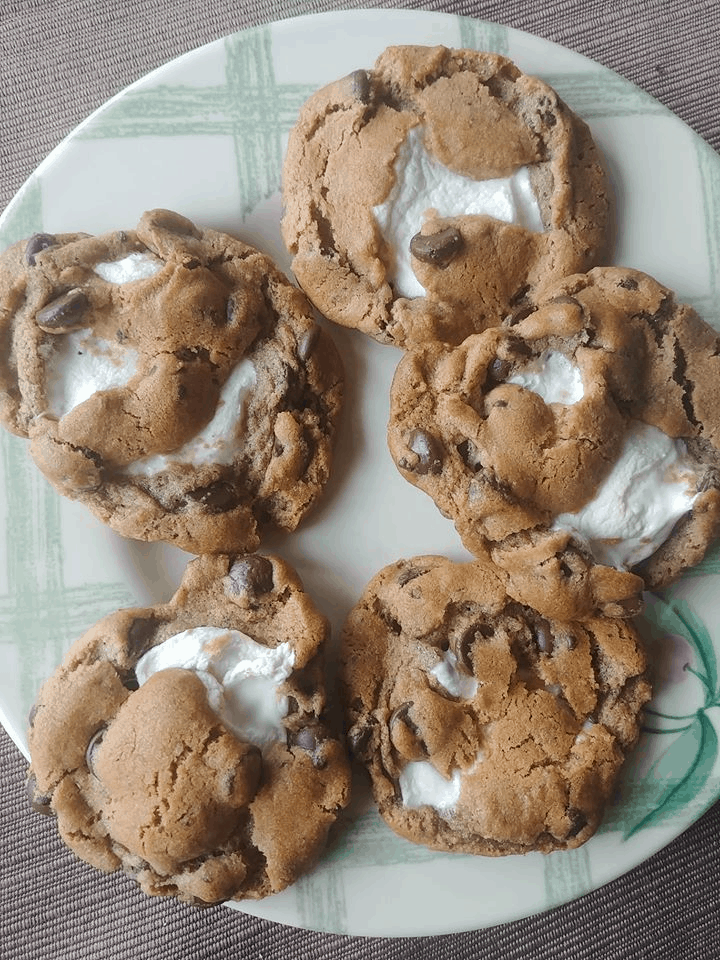 Everyone loves sweets!  Offering handcrafted treats can provide a great stream of income.  You could offer cupcakes, cakes, cater to parties, and more.  Make sure you investigate what kind of direct expenses would be required before you get started.
Getting started: Easy Foods to Make and Sell
26. Car Washing
All you need is a bucket and a rag!  
Find an area you're permitted to wash vehicles in and watch them – and the money – roll in.
27. Caretaking
I often see adverts looking for caretakers, and it doesn't matter if you look after children or elderly patients in need of assistance.
This is always going to be an in-demand service, so there's plenty of money to be made. Plus, helping people is always worthwhile. 
Check sites like Indeed or Gumtree if you're looking for caretaking jobs in your area!
28. Customer Service
More occupations are being offered remotely, and this is one of them.
Many companies will hire agents to work from home; all you need is a working PC and telephone.
29. Driving
Turn your car into a taxi! You could join a team to become an official cab driver for a regular wage or try something more flexible like Uber or Lyft where you pick up customers whenever you're available.
30. DJ
One of my friend's spouses does this as a side gig and he frequently gets booked for parties and weddings.  
There is an initial cost for equipment, but the hourly rate for a DJ is high.
31. Freelance Writing and Ghostwriting
Since entering the blogging scene, I've gone over numerous bloggers who are also independent scholars.
While you can definitely be a freelance writer without a blog, having one helps showcase the style and quality of your written work and brings in more customers.  
Ghostwriting is similar to making money from freelance writing – only your name won't be distributed to readers, and thus won't impact your image.  
You will compose under the appearance of another site or individual, whether it be for site content or books.
The best thing about writing is that you can make money without investing any.
32. Consulting
Sell your expertise.
Consulting within your industry is often easier than branching out and starting a business entirely on your own.
If you can share your past work experience with high-paying clients, consulting is definitely a lucrative side gig. 
33. Start Flipping Domains
Domain flipping is the process of buying domains that have value and selling them for an increased price to other buyers.
There are several factors that can make a domain name valuable, such as short length, single word domains, brand-able names, or names in very competitive niches.
Some domain names have sold for millions of dollars, and the domain flipping business is extremely lucrative for those who know how to buy under-priced assets.
Domain flipping isn't an easy side hustle or a get-rich-quick option. However, if you put in some research and are willing to buy and hold domain names for several months (or even years!) you might be able to make money on a domain name.
Getting started: How to Start Domain Flipping – Making Money with Expired Domains
34. Furniture Making
Are you good with your hands?  You could set up a furniture business utilizing your specialty.  
Upcycling has become truly prominent, and there's a decent market for second-hand things.  Think "vintage" and here's a guide on how to find free furniture.
35. Pet Grooming
Back to pets!
Pet owners revere their furry friends and love to burn cash on them.  
Pooch prepping tends to be a job that people would rather pay for than do themselves; take advantage of it!
36. Modeling
Even if you're not 10 feet tall and thin as a whippet, there are still plenty of modeling opportunities that could be accessible to you.
You can model clothing, of course, and there's also a growing demand for models that represent everyday people instead of supermodels!
Besides, who doesn't want to get paid to look good?
37. Decorating
Handy with a paintbrush?  My better half is a painter/decorator. It astounds me to no end how many individuals will compensate a decorator simply to paint their home.
38. App Developing
If you have the know-how on coding, you could make the next WhatsApp or Instagram!  I've heard extraordinary things about individuals who've made fruitful applications and earned millions off of it.
39. Lease Your Garage
Did you realize that you could lease your garage? On the off chance that you live in a high-demand area (such as downtown or near an air terminal), people might be willing to pay for the convenience of parking. 
This is the way to make money while you sleep. Round up money by doing virtually nothing!
40. Enter a Competition
On the off chance that you're thinking, "What on earth is she on about? You can't make a business entering competitions." — you absolutely can, and can make bank off your winnings.  Seek out competitions that suit your skill sets.
41. Perform at Kids' Parties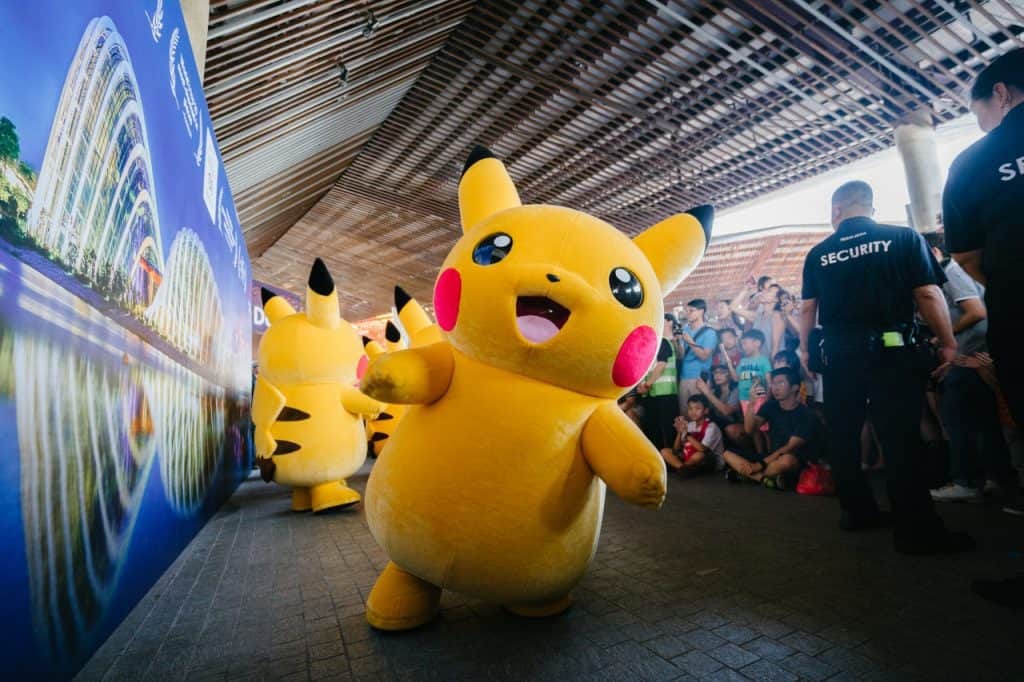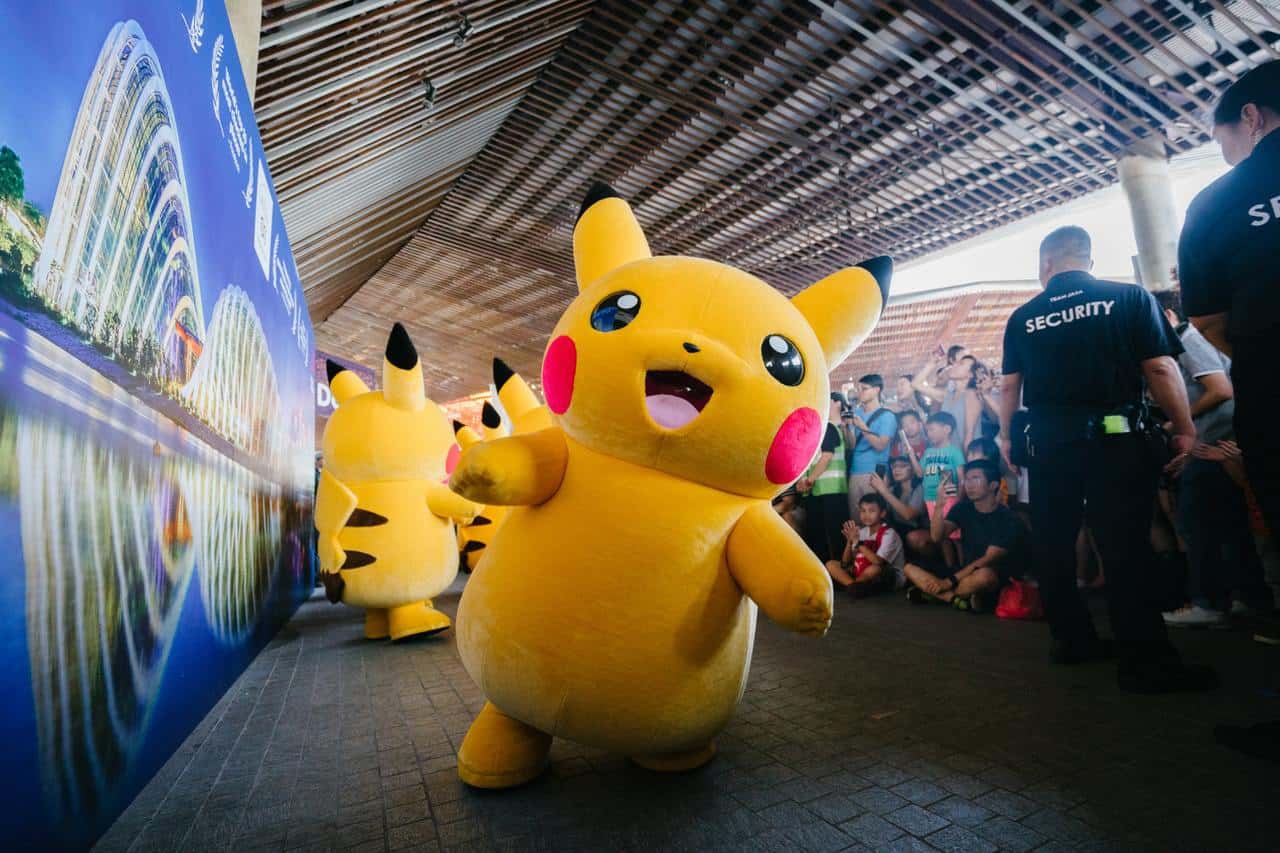 If you've ever been to a children's party, odds are they had some kind of performer there.  
If you like to entertain kids, you can make extra money to do it.
Dressing up in a clown costume for 5 hours might not be fun. But hey, if it pays the bills, it's worth a shot!
42. Rent out a Bouncy Castle
A little far-fetched, but I needed to incorporate this one as it's something my folks did when I was young.  I am still crushed that they sold it.  
43. Organize Children's Groups
When you have a little one, you often end up taking your youngster to various child gatherings and classes. You could profit off of the high demand for these groups and run one yourself.  
You could set up a singing class or a playgroup and have parents bring their own kids to join.
 44. Rent Out Your Old Wedding Items
When I got hitched, I rented a few things as opposed to buying them because they ended up being a lot cheaper.  
The woman I rented from ran a business out of her home – I just needed to return the items after my wedding.  It seems like a great way to make money.
45. Window Cleaning
Low startup costs, and has the potential to develop into a major business if you're great at it and find a good client base.  Give it a try!
46. Photography
Are you interested in photography?  You could begin a low-maintenance business and eventually turn it full-time.  Make sure you read into showcasing, set up an online portfolio, and even start a blog.  A friend of mine has a small portfolio of stock images.  It pays for about a lens a year – and those lenses are expensive!
Check out: How I Turned a Photography Hobby Into $1,138,610
47. Refereeing/Umpiring
For enthusiasts of the game, this can be an awesome approach to earn a bit of additional money while still having the opportunity to watch games.  
A lot of the young ladies in my hockey group umpire one match and then play in the next one.  The compensation at larger-scale events is surprisingly better.
48. Lease Your Car
This has to be one of the easiest ways of making money by doing nothing.  Lease out your car to someone who needs one briefly.
49. Scoping
This lesser-known side hustle makes it easy to make $20/hr staying at home.
For all of those, who are alien to Scoping. Let me tell ya, Scoping is assisting court reporters in editing courtroom files and by doing many are able to make $40k-50k annual income.
All you need is the willingness to learn, the rest is taken care of by this stay-at-home mom, who makes a 6 figure income as a full-time Scopist. She's been in this business for more than 35 years and is well versed in it.
Interested? Here's everything you'll need to get started as a Scopist.
50. Shop Through Rakuten (Ebates)
Rakuten is an amazing tool that gives you money back for things you'd buy anyway. You just sign up (it's free and you even get a $10 bonus!), then use their link or browser button to go buy something at hundreds of their partner stores.
For instance, if you need shoes, go through Rakuten to buy them and you could get 10% back on your purchase. The money you earn is paid through PayPal or check. Learn more in the full Rakuten review here.
51. Tutoring
Are you knowledgeable about math and science?  Maybe you're an excellent writer.  Either way, if you're well-educated, you can earn good money mentoring.
Parents and guardians will pay tons of cash to help their kids learn; I know I wouldn't hesitate to help my little boy succeed.  
Interested?  Check out Studypool.
RELATED: 4 Best Online Tutoring Jobs for Teens
52. Flipping on eBay
Super low cost to get in, not hard to make a few hundred a month working only a few hours every week. Flipping is the process of buying and selling products and property for a profit.  A lot of people don't know what things are worth, and you can take advantage of that by reselling things you find for cheap.  
Read: From Flipping Candy to Starting an Amazon FBA Business
53. Instruct Courses
Udemy is a site where you can set up courses and offer them at a price.  On the off chance, you think you're not sufficiently qualified to run a course, you should take a look at what individuals are instructing.  There's a huge number of different topics!
54. Beautician
Ensure that you are qualified and adhere to the correct procedures for this.  This is a job you can run and make extra money from your home.  A friend of mine used to do this, and she simply offered manicures and spray tans.
55. Teeth Whitening
I've specified this one because of a young lady I know.  She offers teeth whitening services out of her home as a side job and earns $50 in under 60 minutes.  Make sure you're qualified!
56. Instagram Marketing
Believe it or not, there is cash to be made on Instagram.  
If you can figure out how to get good at it then this could actually be a great money making idea. 
There are organizations that will pay you for supporting posts, send you free goodies, and give you associate codes so that if anyone purchases something off one of your posts, you will earn a commission.
57. Teach English
If you are a native speaker of the English language, this is a great side hustle.  You can make money simply by talking to someone! Sites like Cambly, VipKid, or DadaABC will pay you to have conversations with Chinese students to help them practice speaking English.  
They pay $20+ per hour, and you can get started with next to no experience, no degree, and no knowledge of Chinese.
The only downside is sometimes you may be teaching very early, or very late due to time zone differences.  
Check out this VIPKID review.
58. Fix and Resell Electronics
When things are broken, most people's first instinct is to discard them and purchase new ones.  
You can exploit this by repairing the broken products and offer them to others.
Getting started: Places To Sell Or Trade Your Unused (Or Broken) Electronics
59. Music Instructor
Are you a musical maestro?  If you are gifted with a melodic instrument, consider mentoring someone who is just beginning. It's a fun side hustle and likely won't feel like work.
60. Hairdressing
Once again, make sure you meet all the requirements.  
Once you are qualified, you can set up a portable business or salon in your home.  The young lady who does my hair does this, and it's great for me because it is less expensive than a salon.
61. Voice-Overs
Some organizations will pay you to record voice-overs from the solace of your home.  Try sites such as Filmless, Voice123, or Voices.
62. Compose Music
One of my companions used to do this on the side to procure extra cash.  
He ended up having such an overwhelming success that he has now left his place of employment and is doing this full-time!  Within a month he was making significantly more than he was at his office job.
63. Bookkeeping
Many entrepreneurs would be happy to pay you to take care of their records for them.  
My significant other has a bookkeeper who telecommutes to deal with his assessments once every year.
64. Land Flipping
Similar to flipping products, you can do this with the land as well!  A friend of mine does this: he purchases properties at a decent cost and offers them at a profit.  
65. Coaching
I have played games for a considerable length of time and had a number of mentors.  
Most of them have been present or past players.  
Some games will earn you more cash than others, but it can be a ton of fun, regardless – especially if you love the game.
66. Recycling
You won't be able to do this all the time, but there is a definite benefit from gathering things to reuse (ex: old tins or jars) and offering them for scrap.  
You can earn additional money off scrapping, or, sometimes people will even pay you to take unwanted items away.
Read more: 7 Selling Apps That Will Get You Easy Money for Your Scrap
67. Fitness Coach
Did you know I am a qualified health specialist?  I didn't finish the last year, which would have made me a fitness coach, as I had my son.  In any case, I fit the bill to instruct classes!  
There are tons of low-maintenance fitness coach courses around, and you can do those alongside your ordinary work.
68. Nursery Worker
Things like cutting lawns, removing weeds, and other fundamental yard work are all things people will pay you for. These are potentially the best ways to make money as a kid.
Make an inquiry or two and let people know you are interested and available; this could be an awesome beginning to a side business.
69. Conveyance
If you have a van, conveyance driving could be a great cash-maker for you.  Many organizations are continuously contracting conveyance drivers.  
Simply check Gumtree or occupation destinations, and you'll probably discover a few.
70. Flower Vending
I would love to get involved in this side business.  You could begin in a shop to get some experience or stretch out on your own if you're a gardener.  
People always need blossoms – whether that be for weddings, funerals, Valentine's Day, or just because!
71. Cosmetics Artist
Most of the cosmetics craftsmen I know are experts who do additional work as an afterthought; however, I do know a few who are self-trained and get people who want more information about their cosmetics.  In the long run, this can be turned into a side income.
72. Handyman
I don't know about you, but there are always things around my house that I just don't have the energy to do.  If you're handy around the house and make a few inquiries, there's always a steady source of this kind of work available.
73. Artist
I have several companions who are capable specialists and share their work on social media with great reactions.  They are currently offering their work and have even had exhibition shows.
74. Supper Delivery
I'm sure you have seen mopeds and bikes zooming around delivering for businesses like Dominos or Deliveroo.  They are always hiring — do a Google search, and I'm sure some will come up.
75. Bicycle Tour
If you know your area well and it attracts visitors, you could offer tours to travelers.  There are even courses available for this.
76. Event Planning
Any individual who has ever composed a gathering knows, it can be extremely stressful to pull an event together.  This is the reason people contract organizers to help them reach out and achieve their goals.
77. Singer
Do you have a beautiful voice?  If you are a solid performer, consider enlisting yourself for weddings and other occasions to make decent money from it.
78. Auto Boot Seller
You can purchase things second-hand or shiny and new – and offer them for a benefit.
79. Childminding
If you are a stay-at-home parent, this could be an ideal side business to make extra money for you.  Many guardians prefer a childminder over a nursery, as they tend to be less expensive.  
80. Life Modeling
Have you ever done an existence demonstrating class?  I hosted a hen gathering once, and it was splendid! I was paid heavily.
81. A servant in the Buff
One for the gentlemen…
Have you heard of this?  It's essentially a steward's position in the buff.  If you aren't shy and have pleasant physical make-up, this could be one for you.
82. Waste Clearance
Many individuals are unprepared to dispose of their junk.  Maybe they don't have a car, or maybe they simply lack the time.  
When I say "junk", I mean things like old manky couches.  You can set up a business removing these; all you need is a van.
83. Editor
Another awesome side hustle with potential for full-time work, later on, is editing. There are many writers, bloggers, and columnists who require their work to be edited.
Regardless of how frequently you read and reread your work, you will almost always miss something. Getting an editor to double-check it is standard practice.
84. Vlogger
Vlogging is a side hustle where you set up a Youtube channel and profit through advertisements, subsidiary connections, or promoting your products.
85. Business Coaching
I am active in the blogging scene, and I see a lot of mentors who are unfathomably effective.  If you think you would make a decent mentor,  this could be a possible side hustle for you.  Check out Clarity FM platform.
86. Outside Decorating
A friend of mine is a painter/decorator full-time.  He gets so much work; there are tons of private properties he has worked for.
87. Plastering
Continuing from the painting suggestion above, plastering is something that so many people need but are unwilling to do themselves.  
A friend of mine has been doing this for family and friend's homes, and he will be able to charge a considerable amount for it later.
88. Associate Marketing
If you have a blog, this could make you a considerable amount of cash.  I have been earning off of subsidiary deals through my personal blog.
89. Drop-Shipping
Do you know what drop shipping is?
Odds are you've heard this expression before, but might not be sure what it means.  Dropshipping is essentially where you cut out the middleman and print on request.
It's almost passive income, as I only send orders to the supplier for drop shipping when orders arrive.  I never manage them otherwise.
Getting started: How to Start a Dropshipping Business in 48 Hours
90. Brand Ambassador
This can be a side hustle or full-time work.  On a small scale, you could wear the brand and help advertise it.
Check out: How to Become a Brand Ambassador
91. Telephone Acting
I don't have any personal experience doing this but have seen others who have found success with it.
92. Bartending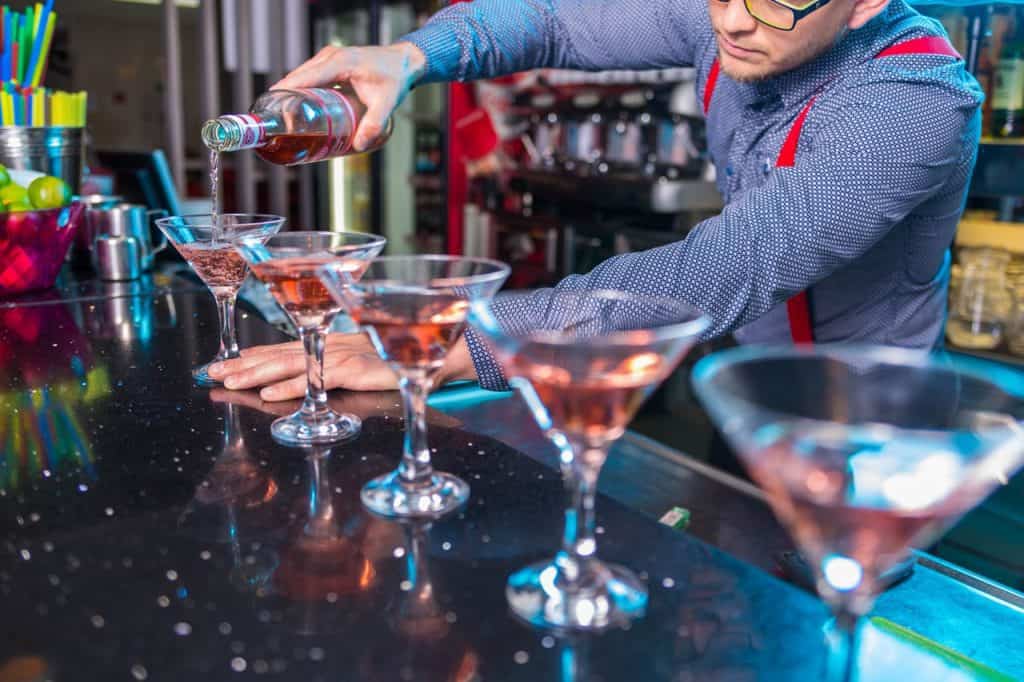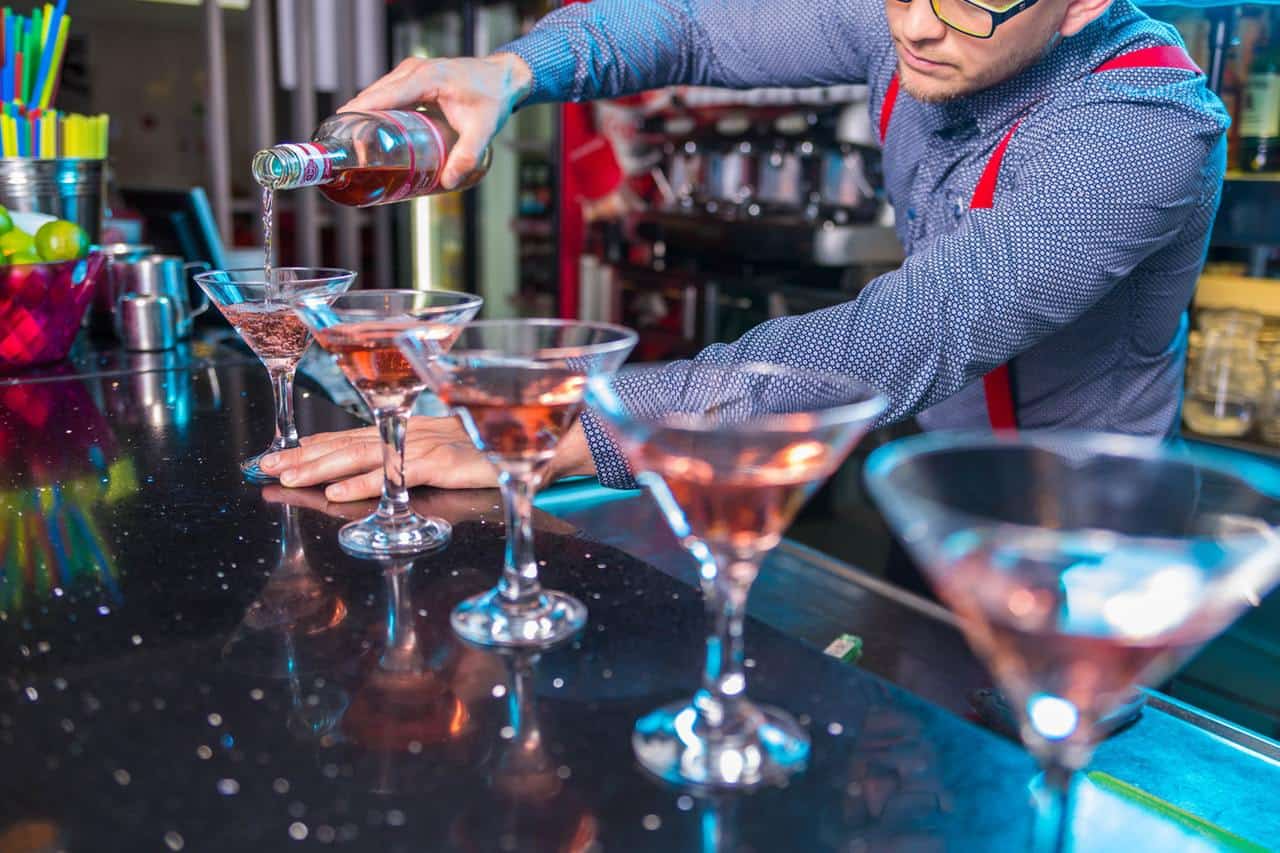 One of the principal occupations that people should consider when seeking extra cash is bartending.  I did this in my teens and when working abroad and absolutely loved it.
93. Auto Flipper
An awesome side activity if you are a handyman.  
Vehicles often go for modest prices because individuals can't be bothered to get them repaired.
94. Face Painting
Kids love getting their faces painted!  If you're talented – or willing to learn – you can set yourself up as a painter at kids' parties.
95. Selling Kids' Clothes
Selling kids' clothes is one of the easiest ways to make extra money. Set up a website, Etsy shop, or Instagram and you are ready.  
You could offer weaved infant garments and contract someone to sew them for you (or save money and do it yourself, if you're skilled with a sewing machine!).

96. Flip Websites
Before I began blogging, I didn't realize this was a thing.  People purchase websites, improve them, and sell them for a profit.
97. Narrate Audio Books
Doesn't this sound fun??
We don't all need to have voices like David Attenborough to do this; any pleasant, articulate voice will do.
Getting started: Get paid to read books
98. Show English or Different Dialects
If you are a native English speaker, there is income to be earned helping people learn English. Before you expel this idea because you are not an educator, realize there are many people who are willing to pay just for assistance in enhancing their conversational English.
99. Write an Ebook
Articles and blogs are great, but readers are willing to pay more for something with more substance.  
In this case, only an ebook will do.  
If you are knowledgeable on a topic and willing to write about it, people will be willing to buy it.
100. Transcription
Transcriptionists are especially popular, so there's a considerable amount of work available.  The vast majority of transcription work involves writing up scripts for audio and video files.  
If you have a good ear and strong listening skills, this is a good money-making option for you.
101. Cooking/Baking Courses or Workshops
Many people out there will pay to be taught to cook. This could go hand in hand with a baking business!
102. Clerk Accounting
A clerk records monetary exchanges on an everyday premise.  If you are a skilled bookkeeper, you would probably make a decent clerk.
103. Professional Cuddling
OK, I saw this on Yahoo a few days ago. Apparently, professional cuddlers can make up to $80 per hour just by being your big spoon. Nice and creative ways to make money, all you have to do is to be attractive.
Weird for my taste to be honest.
Don't believe me? See for yourself: This 34-year-old gets paid to cuddle people
104. Interpreter
If you are familiar with more than one dialect, you could become an online interpreter.  Gengo and VerbalizeIt are two organizations that contract online interpreters.
105. Website Developer
Utilize your skills to gain extra cash from home.  There are billions (yes, billions!) of sites out there, with more being made each day.  
The demand is extensive, and you have the capacity to get a good stream of income if you're great at it.
106. Shut Captioner
A captioner is a person who adds content to sound.  For example subtitles on a TV program.  It is one of the best-recognized work at home employment opportunities.
107. Calligraphy Courses
I saw a calligraphy course on Instagram – she had Lauren Conrad (if you used to watch The Hills, you'll know who I mean!) come over and did calligraphy parties.  They seemed enjoyable and should be possible to do casually.
108. House Flipping
I used to be intrigued by house flipping programs – their speed was unimaginable!  This is a business idea that requires a good deal of research to make sure you don't miss out on any cash.
109. Podcasting
This was another idea to make money online I wasn't as aware of before entering the blogging scene.  There are so many podcasts out there, and some of them (such as Entrepreneur on Fire) make millions!  
110. Money lending
Websites like Lending Club or Prosper connect borrowers with investors through their online marketplace. It's a risky but great way to make money from home.

Getting started: Make Money With Peer To Peer Lending
111. Teespring
A friend of mine drew a bunch of tee-shirt designs in the past and launched them on Teespring.  Now, years later, he makes about $50 a month doing absolutely nothing.
112. Pooper scooper
Pet waste removal. There's a new company near me. They'll clean up your yard for you. What a great side hustle idea.
113. Vending machines
Vending machines can be a great source of passive income. You can easily earn a couple hundred or even a couple thousand dollars per month.
They do require some start-up costs and great location, but it requires a maximum of two hours a week on refilling and maintenance.
Beyond the regular drink and snack vending machines, you can also buy an ice and water vending machine from a company like Everest Ice and Water Systems. This is probably the most passive type of vending machine you can own, since it makes its own inventory with a water hookup!
Beyond the occasional maintenance and checking up on the machine (which you can do remotely), there's not much to worry about with ice and water vending. Check out the Everest ROI calculator to see how much you could earn.
114. Invest in Cryptocurrency
We're sure you've heard of Bitcoin, as the press simply can't stop talking about it — and with good reason!  The investing potential is enormous; get in the game before it's too late.
What are your "side hustles"?  Is there a specific idea you like the most?  Have you already tried some out?  Let us know in the comments section below, and we'll be more than happy to answer any of your questions.  Even if you fail at one of these gigs, keep on grinding.  There's always light at the end of the tunnel.
115. Pressure Washing
If you can swing it, grab a pressure washer from Amazon for 100-200 bucks and get your name out there that you offer pressure washing services. You can make enough to pay for the pressure washer in a few hours.
But most importantly – have fun along the way.  We wish you the best of luck!
Related: